I very much want to write a Due South AU set Post-CotW in which Fraser wakes up one morning and, instead of a vast white wilderness, finds that all the pertinent members of the Chicago police force have decided to make the move due north, and built up a small town around him.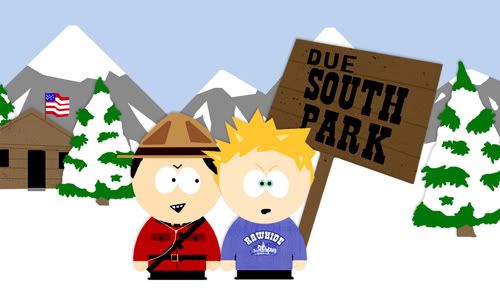 And would have horny!Fraser - who has started licking Ray more than the evidence and oblivious!paranoid!Ray - who sees non-existent crimes around ever corner.

A Welsh who, of course, is never not behind his desk: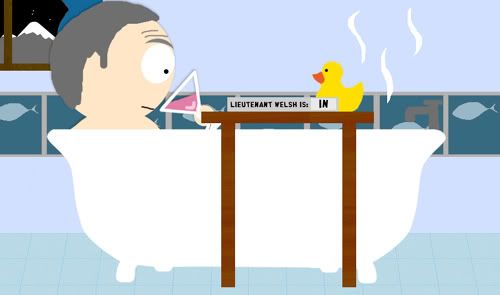 And a Diefenbaker who tries to steal as many donuts as possible: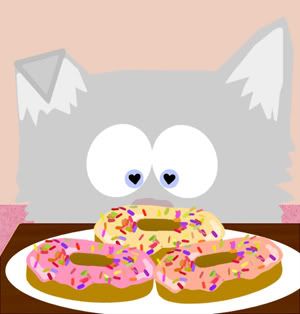 There would be American flags everywhere. Welsh would run the library, Huey and Duey a comedy club (of course) and there would be all sorts of cracked out crossovers - I'm pretty sure Chicagoyuktuk would have its own Stargate. And branch of Wolfram & Hart.

And it would go a little something like this - (link is to an animated gif) - only way way better.

But, unfortunately, I'm a lazy cow, and so that'll never happen. :-)

ETA - I've taken
2am_optimism's name off the animation, as she feels she didn't do anything for it. But it was as much her bunny as mine, and she definitely gets half the blame!